Marzo 2019
| Lun | Mar | Mer | Gio | Ven | Sab | Dom |
| --- | --- | --- | --- | --- | --- | --- |
| | | | | 1 | 2 | 3 |
| 4 | 5 | 6 | 7 | 8 | 9 | 10 |
| 11 | 12 | 13 | 14 | 15 | 16 | 17 |
| 18 | 19 | 20 | 21 | 22 | 23 | 24 |
| 25 | 26 | 27 | 28 | 29 | 30 | 31 |
Calendario

MEDIA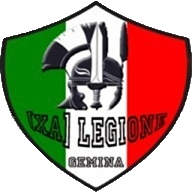 CLAN'S MEDIA
FORUM
MAIL
WHATSUP
STEAM Xa Legione

GAMETRACKER Xa Legione

XFIRE
SERVERS DIRECTORY

PER SCARICARE LA DECIMA APP
http://xalegion.forumattivo.it/t339-decima-media
Hello dear Admins,
I've mentioned that in your Taviana Epoch server only weapons& medical missions appears. So I suggest you to add something like "Ikea" mission ( building supplies) aswell with npcs. And If possible to make three missions at once.
Now about NATO weapons missions, I think that there should be more different weapons than SD bizzon and RPK

, its NATO ,so it should be something like L96A1 or KSVK , or something more better

.
So again the suggestions list:
1. Make Industrial missions.
2. Make three missions at once or if possible more (cus map is big).
3. Change weapons in NATO crates.
Thanks for attention and I hope you will accept these suggestions

.
Cya,
Gander
Entry level





Messaggi

: 3


Data d'iscrizione

: 11.05.14



Since this post has been corectly posted in the right dayz section, this one will be locked
_________________

Admin





Messaggi

: 463


Data d'iscrizione

: 10.03.10


Età

: 53



---
Permessi di questa sezione del forum:
Non puoi
rispondere agli argomenti in questo forum